LOCAL SELF-SERVE – M32 AD CENTERS

For the needs of small campaigns, SMBs and local media buyers that manage their online advertising, we created M32 Ad Centers.
Through m32ads.com, users will have a quick and straightforward way to find local publishers' ad centers to connect directly with publishers to run your campaign either by uploading your own creative or building your creative with our online tool.
If you are familiar with Google SEM or Facebook ads, now you can do the same action but with local publishers.
Some features of the M32 Ad Center:
Self-serve & accessible at all times
Flexible budgeting
Great Reporting
Easy campaign set-up
Save time and money for your ads' creation
Be part of supporting your local economy
Control your audience, date range and budget
Adjust during the campaign if necessary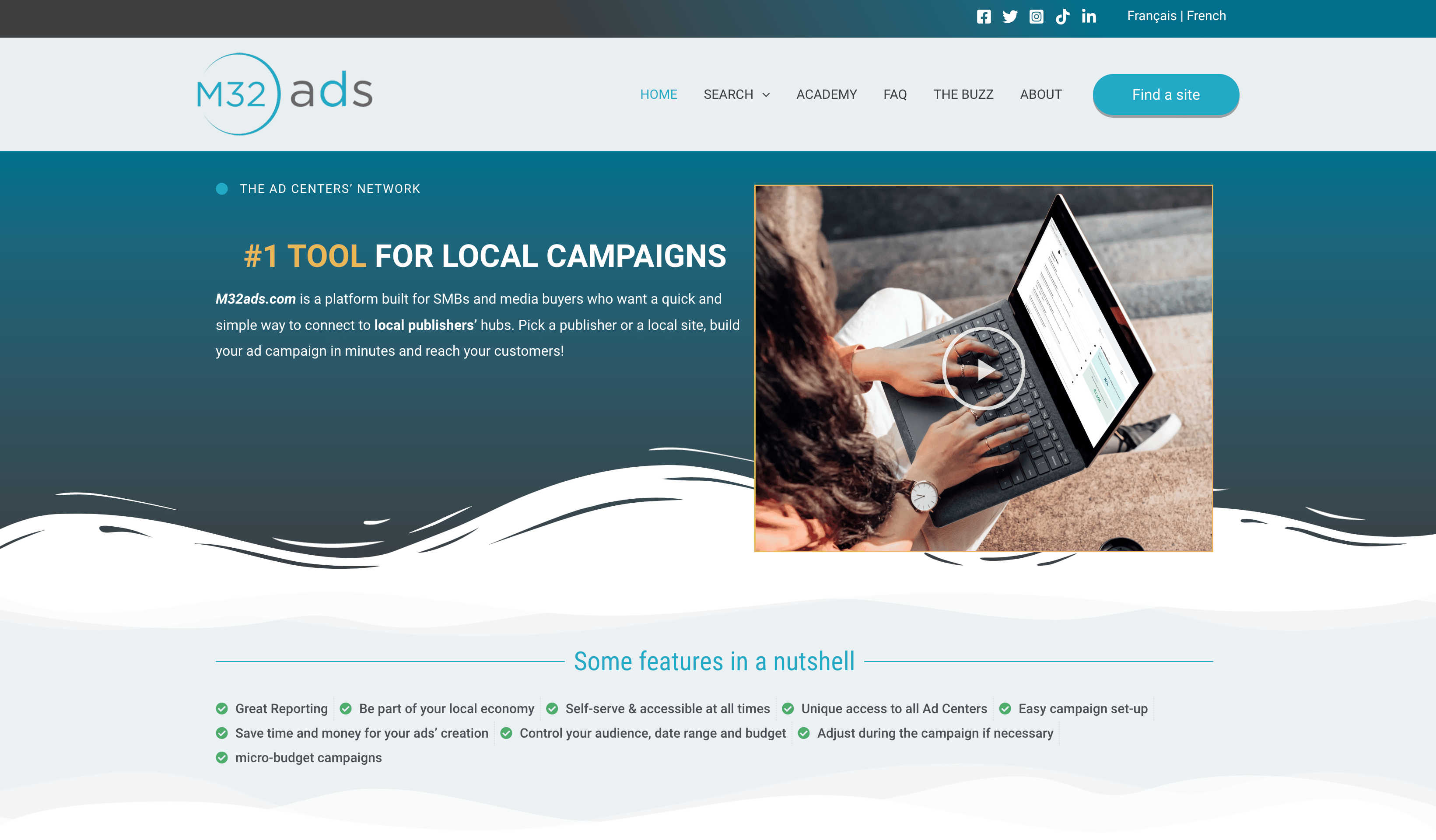 ASK FOR YOUR ACCESS NOW !