For the needs of SMBs that manage their own online advertising and for local media buyers, we created a brand-new platform: M32ads.com, the network of Ad Centers. 
This tool offers a quick and simple way to find local publishers' hubs, to identify the sites that will be best suited to your advertising campaign needs, and to access their online self-serve platform with just a click, where you can create and activate your campaign in minutes and all by yourself! 
Let's see some features of the M32 Ad Center:  
Self-serve & accessible at all times

 

Unique access to all Ad Centers

 

Detailed media profile pages to better meet your needs

 

Easy campaign set-up 

 

Save time and money for your ads' creation

 

Be part of your local economy

 

Control your audience, date range and budget

 

Adjust during the campaign if necessary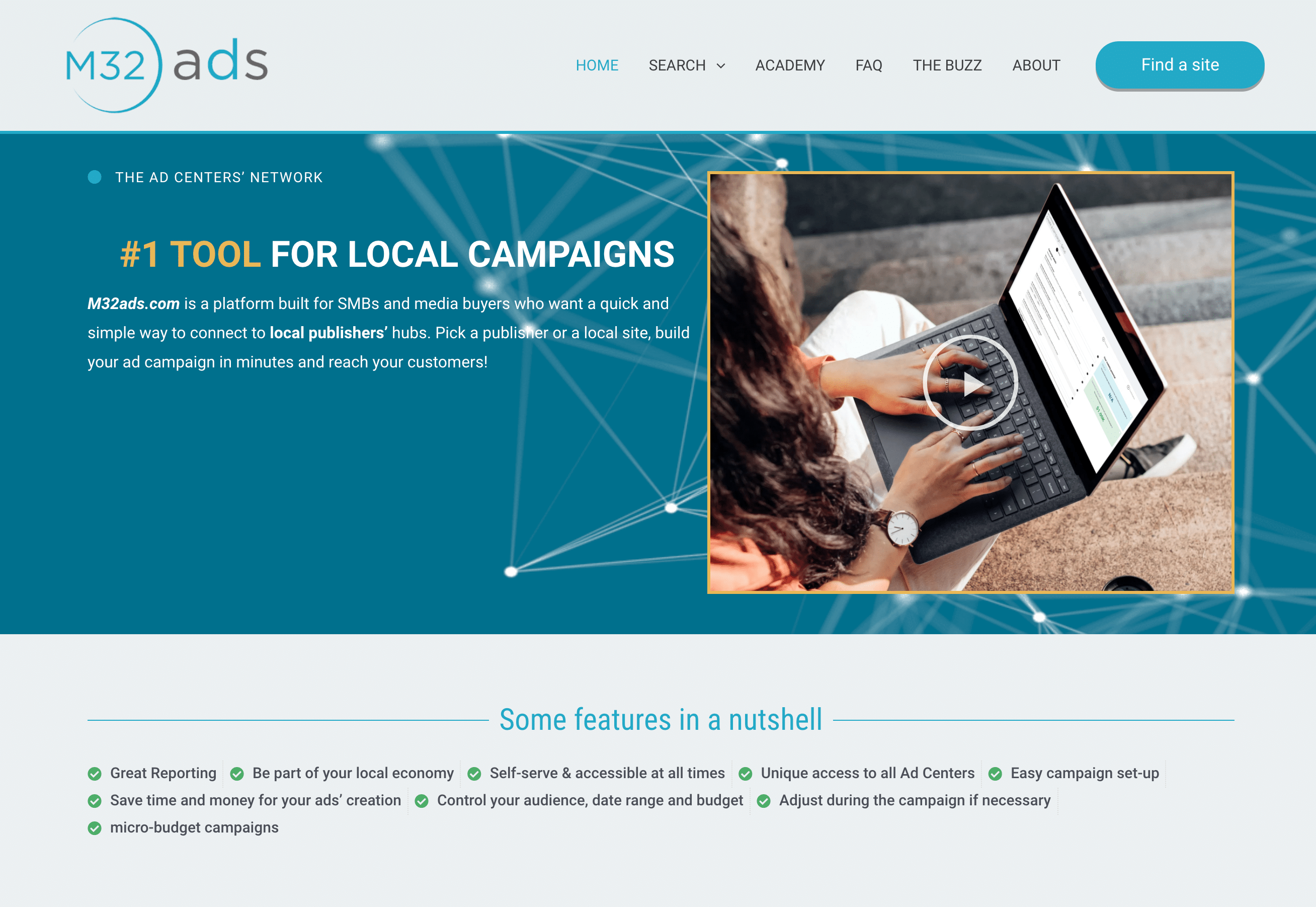 ASK FOR YOUR ACCESS NOW !
Ask us your questions

Share your feedback

Book a demo to see our platform in action

Join our publishers and embrace the new monetization wave

Explore Life at M32 and join our team

Request your access to our publisher's inventory
Subscribe to our buyers' newsletter