M32 is an Ad Tech & Analytics company that develops cutting-edge monetization platforms to support publishers, enabling them to manage and maximize the potential of their sites, while allowing advertisers to achieve the highest ROI for their campaigns.  
M32 connects all the dots for your digital monetization.
A Unique Tech Platform
Because we wanted to provide a comprehensive and easy-to-use tool that wasn't available on the market, we developed our own platform to compile all relevant info and data into your one-stop-solution.
A Knowledgeable Team of Experts
Beside giving you access to our platform, our team is also available to support you and help you maximize your results and revenues by providing consulting services as well as by managing your adops services.
Diversified Monetization Sources
In today's world, you can't build your monetization strategy based on one dimension, one marketplace or one specific format. Your success will require agility and diversification that only M32 can provide you.
Google Certified Publishing Partner
The GCPP certification, attained by select companies, underlines our ongoing commitment to innovation, our expertise in the digital advertising and programmatic industry, and our ability to meet Google's strict standards.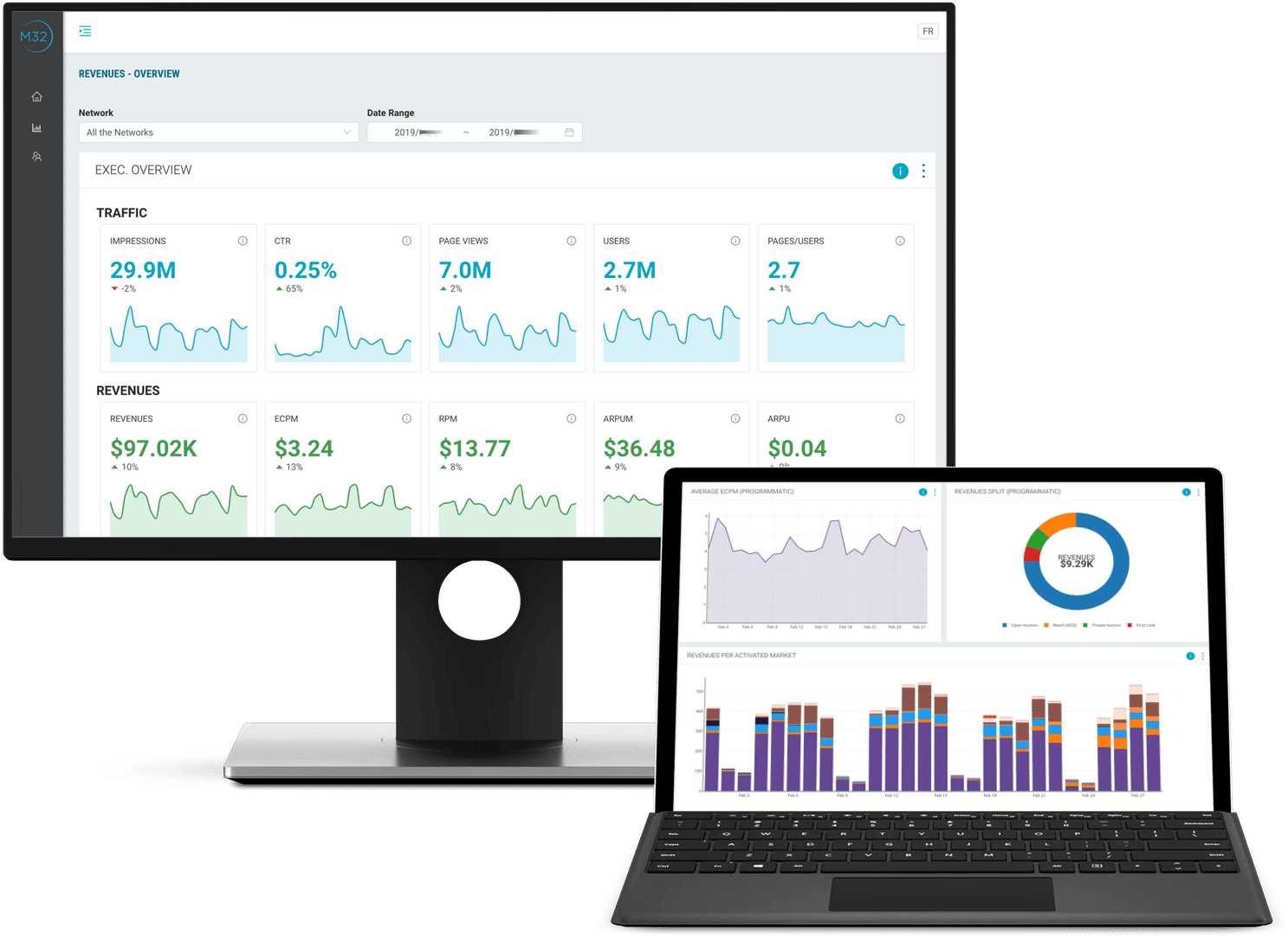 OUR PLATFORM
We've built our platform to address the complexity and fragmentation of the monetization challenges.
Data & Programmatic Connectors
We collect and combine data from a vast network of connectors to provide you with the most comprehensive and relevant insights. Connectors are updated on a regular basis so don't hesitate to contact us if you have any question!
INSIGHTS
Discover our Canadian Programmatic index and browse  through our latest posts, analyses, white papers, publications, articles and case studies on our industry.