 M32 Ad Center
M32 Ad Center is a selfserve platform that enables publishers to simply make their ad space available to local advertisers.
The Ad Center is a one-of-a-kind, comprehensive system that enables advertisers to efficiently build, plan and manage their own advertising campaigns.
#Self-Serve #AdCenter #Automation #Local #Selfserve
The Self-serve Ad Center for publishers allows SMBs to create, optimize, publish, and analyze their own advertising campaigns directly from your site.
The process is simple and divided into clear and guided steps. Here's how it works:
Define the parameters of the campaign;
Choose your target audience;
Build an optimized ad;
Publish the campaign;
Monitor results in real time.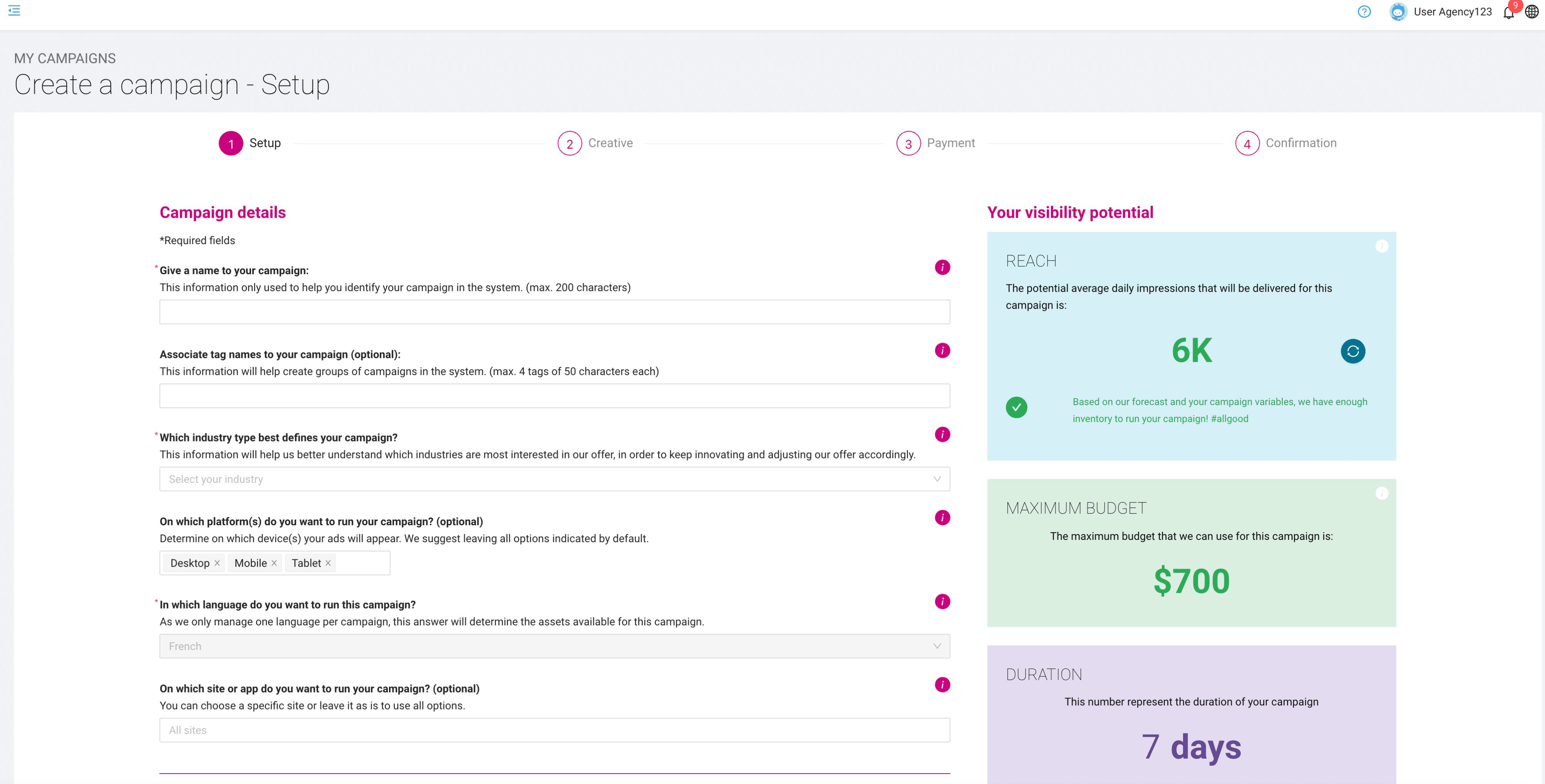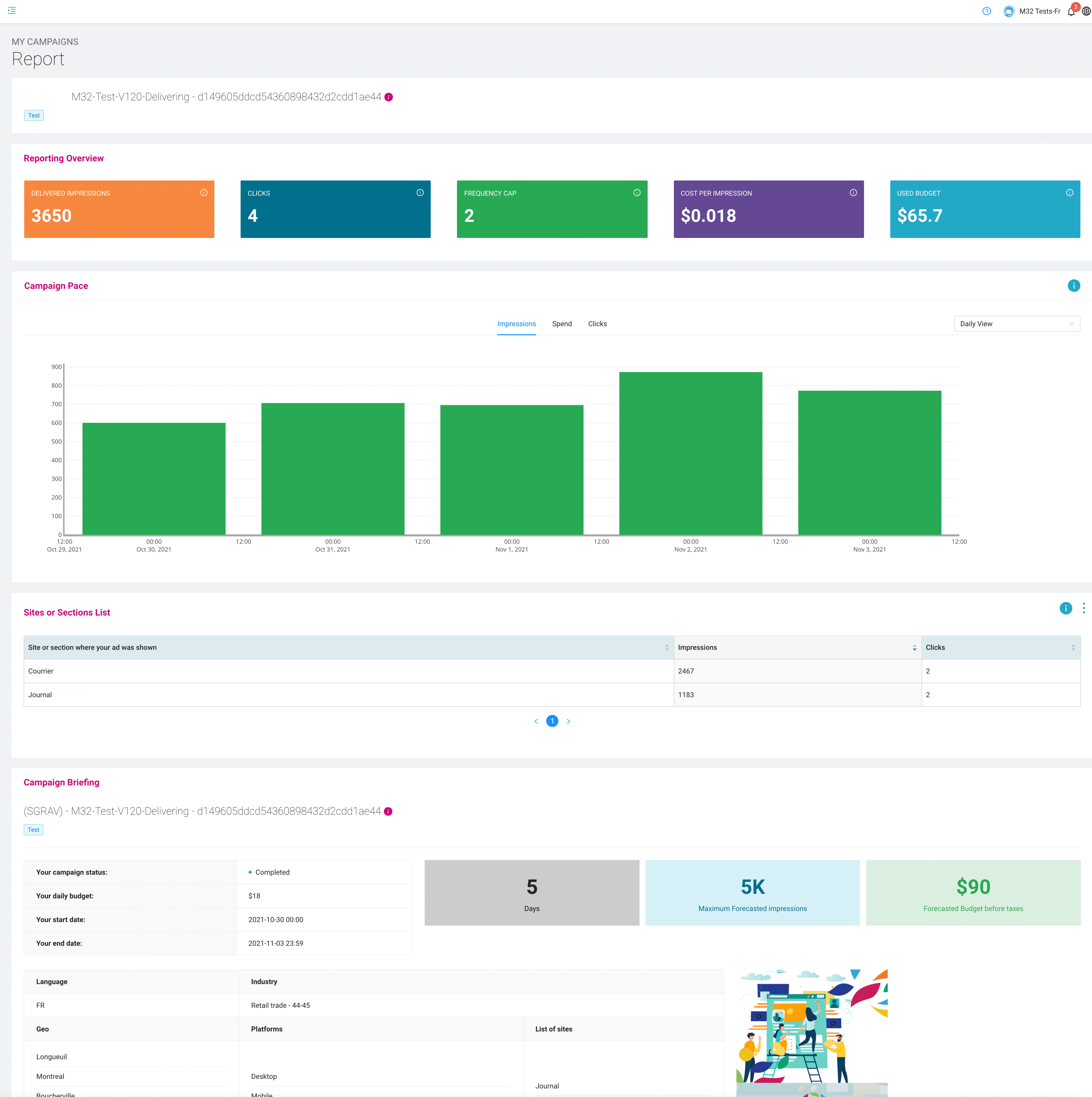 The M32 Ad Center Reporting console gives your clients all the tools they need to follow their results. We believe it's the most useful, innovative advertising system in the industry!
With our intuitive interface, they can monitor their progress easily in order to tweak and boost their advertising for better business success.
For publishers, it is an additional gateway to complete direct and programmatic sales. The Ad Center is customized for each publisher and provides access to their own sites, audiences, and channels.
Setting up the Ad Center is quick and easy since all the technical aspects are handled by the M32 team! You will receive all the necessary information upon signing up and will be able to launch your own platform in no time.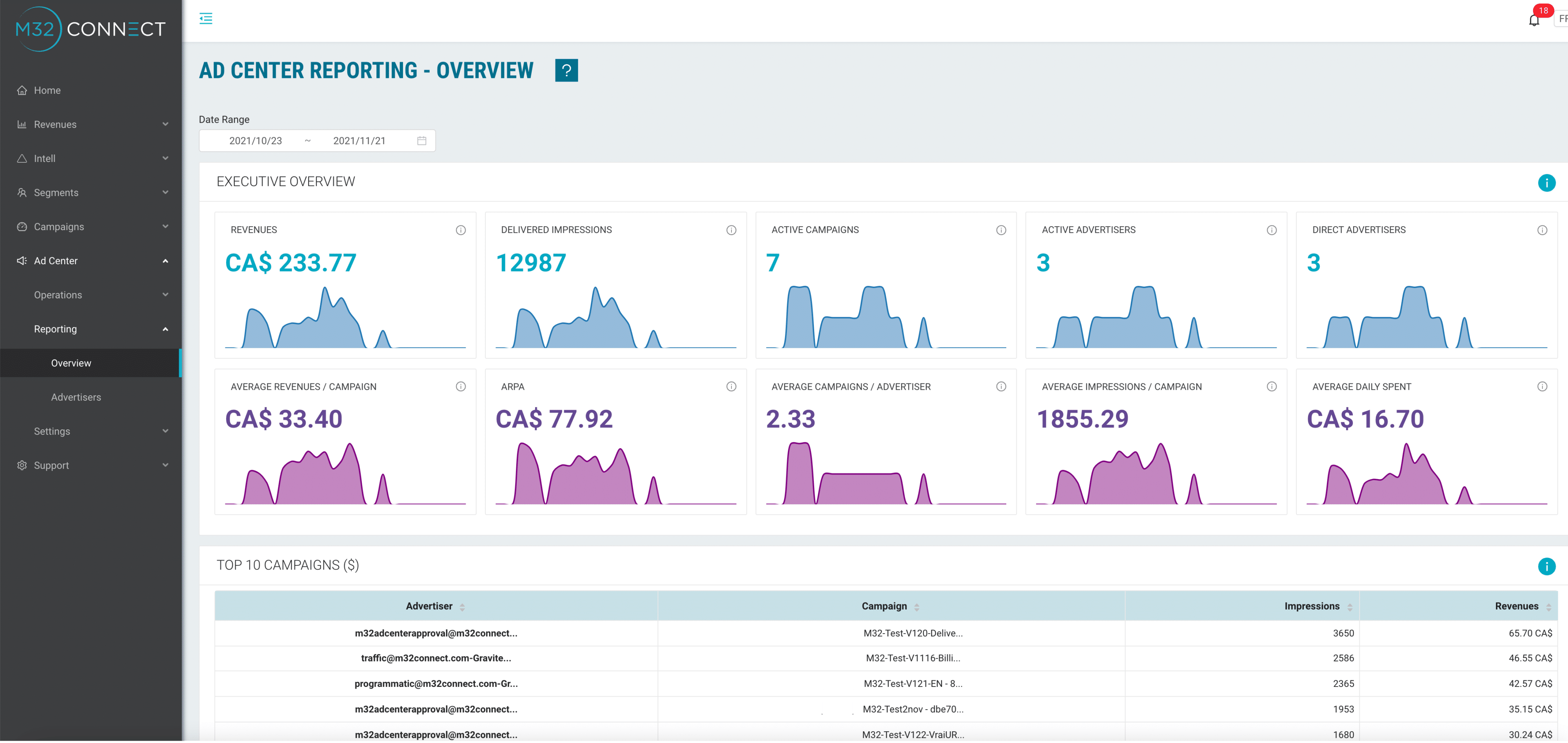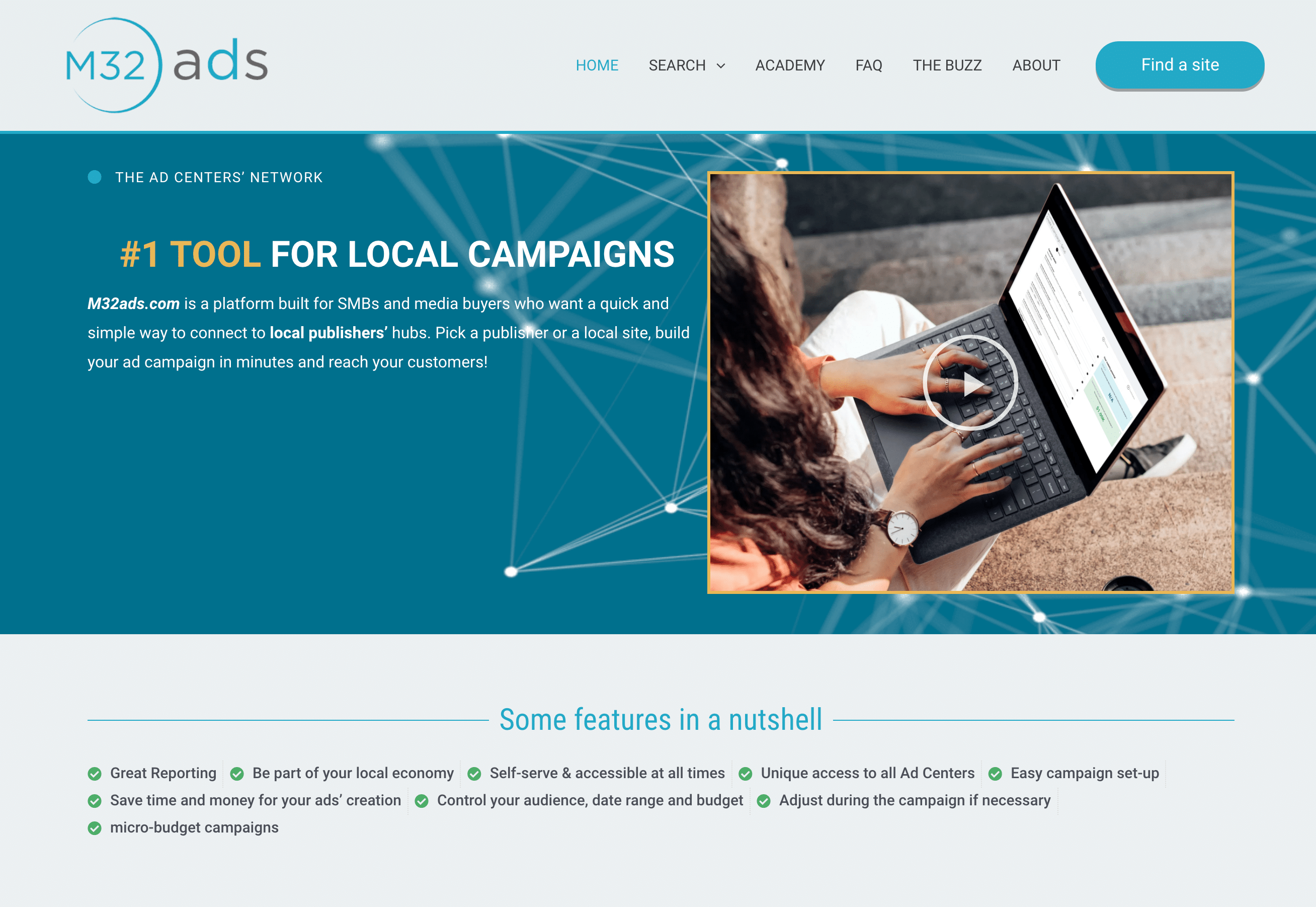 The M32 network of Ad Centers is linked to the Our Local Media initiative, which stems from the goal to encourage all industry actors to adopt more responsible and high-performing media plans. By highlighting and simplifying access to local advertising opportunities, our goal is to better support local content publishers against multinationals and social networks. 
Once an advertiser creates an account on one of the Ad Centers, they can easily access the platforms of all other participating publishers, making the experience even simpler and more user-friendly 
Subscribe to our Publishers' newsletter